Okay, I think I'm about to finish my backdated stuff that I'm supposed to post! YAYY! Hopefully I could convince Mom to do more for me...these days she has been making a bit more time for blogging for me because she's feeling guilty, all thanks to moi. Mwahahahahaha! She's gotten herself a new gadget thingy, and has been playing it non-stop the past few days (and in that process,neglecting me!)! So I told her that I'll leave her to her new toy if she helps me blog more...good deal, no?

Still, she said she'll try to keep the games to the weekends after I've been nothing but a Good Boy the past few days, sitting at her side, giving occasional kisses and head bumps. *grins* We'll see how it goes...


Oh wait, back to my original post! I got to attend a cool BIRTHDAY PARTY last week! YAYYY! It was for Ice, a cute Toy Poodle whom Mom met at another pet forum...she turned one on 25th February! It was such a lovely affair, with lots of people and doggies galore! I went with Mom, Aunty Jane, Gramma and Rachel, and boy did I have the time of my life! See photos:



First shot of the evening....moi of course! *wink*



Look at all the people that turned up to celebrate Ice's birthday! It was held in a very cool pet store where Ice's Mom worked!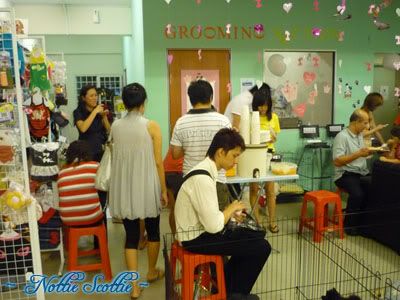 And they've got yummy food too! I just had to do tricks to earn them though...ugh. But it's well worth it, coz they were YUMMYLICIOUS! I lost count after 3 of these delectable tarts...*grins* Don't worry, they were meant for us doggies...the humans have their own set of foods, which didn't look as nice as the ones

I

got, in my opinion! *evil grin*



See what I mean when I say it's more yummy? This is a cool mini doggie 'pizza'...and you know how I get with pizzas! *drools*

After all the lip-smacking delicacies, I got a chance to meet with all the other doggies who came for the party! Here are some of the photos...Again, I had to don the oh-so-embarassing 'undies' so that I don't go leaving peemails everywhere. Pfft! I asked Mom for an undie upgrade, and she found out that there ARE some more dignified looking, err...'loin cloth' kind of undie. LOL!

(Apparently, it's not so bulky as this one that I'm forced to wear, but she has yet to find it so we'll see how

)

: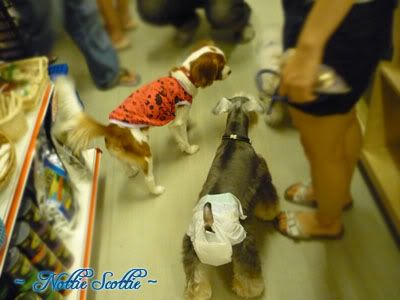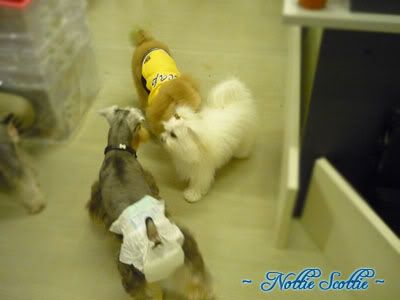 There were also other pets present! Look at this cool sugar glider! Mom couldn't get a clearer photo though...he moves too fast! I love the googly eyes...heh!



Here are some more photos of a fraction of the doggies who attended the party! They all look so cool and nice, compared to me in my 'undies'...*sigh*: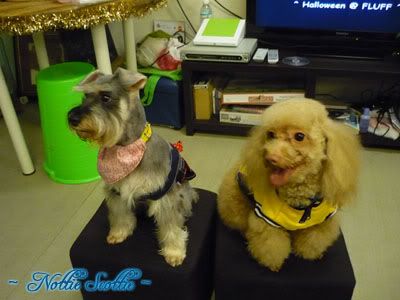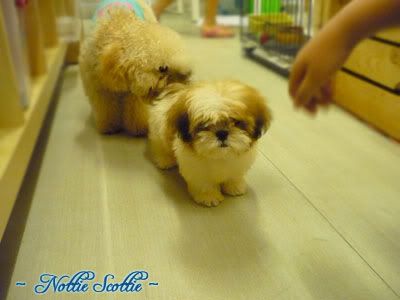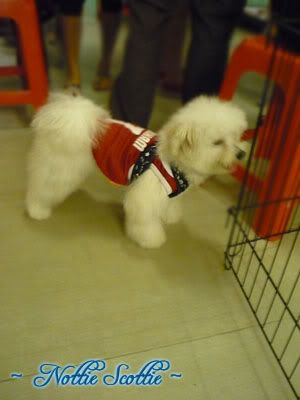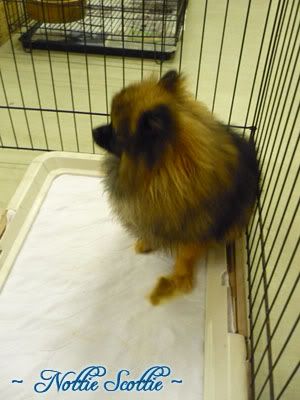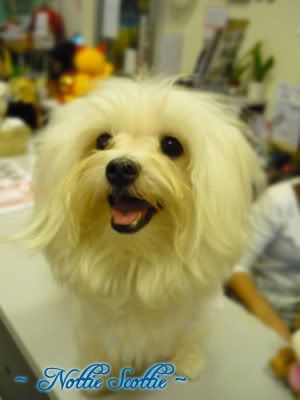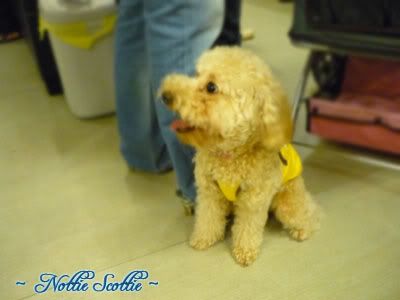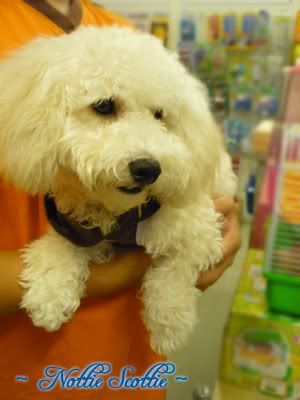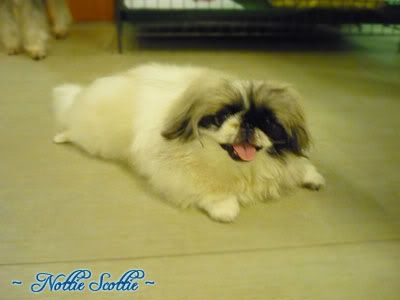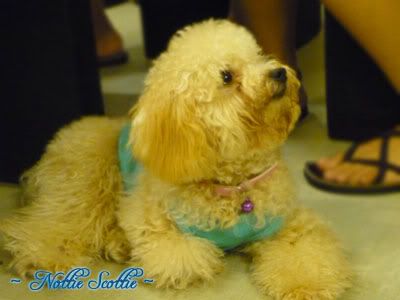 Notice non of them wore any form of diapers ever? GRRRR! Mom is SOOOO unfair! (Mom: Well, if you behaved yourself more, I wouldn't have to put you in them!)

And now, to meet the birthday gal herself! Meet Ice, her Mom Shayne and her brother Chanel! *grins* Ice is the poodle with the e-collar...she had to put it on because she broke her leg some time ago, poor thing! But the vet gave the green light to take the cast off the day before her party, so she's good, but needs precaution just in case! =)



Look at the PRETTY cake that Ice got for her birthday! True to her princess nature, her Mom got her a princess-themed cake...and yes, it's a doggie safe cake, which means WE ALL GOT TO EAT SOME TOO!!! *licks lips* Thinking about it now, I'm starting to feel a little jealous...I wonder if I'll ever get a nice cake for my upcoming birthday since I never did get one for my first birthday? *hint hint Mom*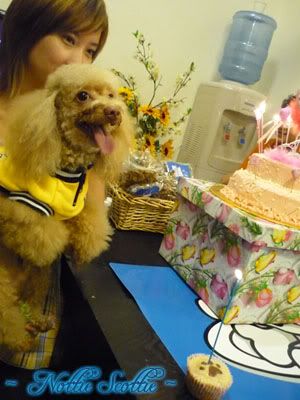 It was for another doggie who had the same birthday as Ice...Money! (Yes, really..his name is Money! *wink*)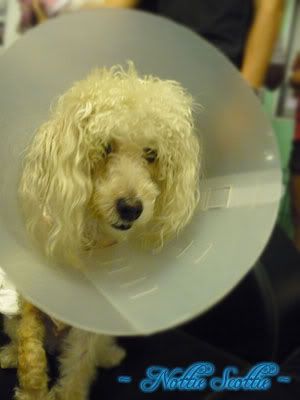 Another look at the birthday gal before they start cutting the cake...we all sang the Birthday song to Ice before that of course! (well, the humans did mostly! Surprisingly, no doggies gave any accompaniment...I guess they were all too shy and polite! LOL!)



And then, it's DIG IN time! Each doggie got our own slice of cake...and it's cheese cake at that too! Yummy yummy! I got so enthusiastic about it I did my Beg trick without Mom even asking...*wink*